Welcome to the Walkerville Dental Blog, your source for enlightening insights, useful tips, and the latest updates on all things related to oral health and dentistry. Our blog is a treasure trove of knowledge designed to empower you with information that can transform your understanding of dental care.
From breaking down complex procedures to offering practical advice for maintaining a dazzling smile, our blog covers a wide spectrum of topics. Whether you're seeking clarity about specific treatments, looking for tips to optimize your oral hygiene routine, or curious about the newest advancements in dental technology, we've got you covered.
Stay connected with Walkerville Dental through our blog, as we delve into the world of dental innovations, patient stories, and wisdom from our experienced professionals. We're committed to delivering content that enriches your comprehension of dental wellness and aids you in making well-informed decisions about your oral health.
At Walkerville Dental, we believe that knowledge is the foundation of exemplary dental care. Join us on this informative journey, and discover the strength of a healthy, confident smile through our regularly updated blog posts.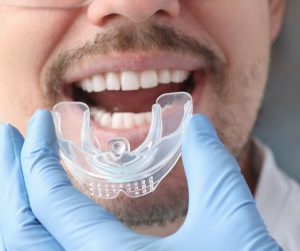 For those who experience the discomfort of temporomandibular joint (TMJ) issues, a TMJ night guard can be a welcome source of relief. TMJ disorders can
Read More »